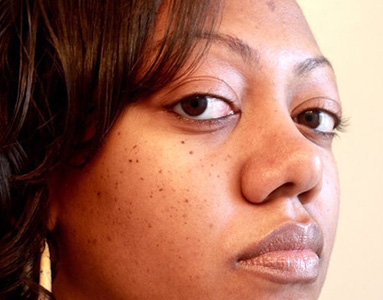 Melanie Henderson
Melanie Henderson, Washington, DC native poet, editor, photographer and publisher, is the author of Elegies for New York Avenue, winner of the 2011 Main Street Rag Poetry Book Award. An alumnus of Howard and Trinity Universities, she studied poetry at Howard University in Dr. Tony Medina's "Boot Camp" and at the Voices Summer Writing Workshops (VONA) in San Francisco, CA prior to earning an MFA from Lesley University in Cambridge, MA. Her poems have appeared in Beltway Poetry Quarterly, Drumvoices Revue, jubilat, Torch, Tuesday; An Art Project, Valley Voices, and The Washington Informer among others. She is a recipient of the 2009 Larry Neal Writers Award and received a 2013 Pushcart Prize nomination from Iris G. Press. She is a Founding Editor of Tidal Basin Review.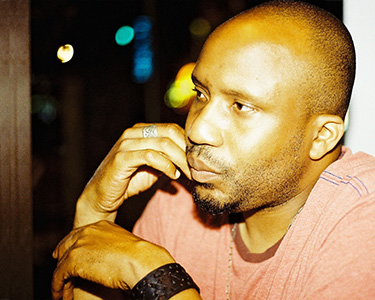 Fred Joiner
Fred Joiner is a poet and curator living in Bamako, Mali. His work has appeared Callaloo, Gargoyle, and Fledgling Rag, PLUCK! among other publications. Joiner is a two-time winner of the Larry Neal Award for Poetry and a 2014 Artist Fellowship Winner as awarded by the D.C. Commission on the Arts and Humanities. As a curator of art or public programming, Joiner has worked with the American Poetry Museum, Belfast Exposed Gallery (Northern Ireland), Hillyer Artspace, Honfleur Gallery, Medina Galerie (Bamako, Mali), the Phillips Collection, the Prince Georges African American Museum and Cultural Center, the Reginald F. Lewis Museum, Smithsonian's National Museum of African Art's and more. He is the co-founder of The Center for Poetic Thought at the Monroe Street Market in the Brookland neighborhood of Washington, D.C.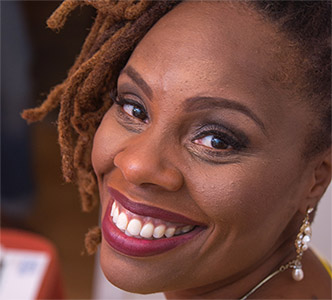 Lisa Pegram
Lisa Pegram is a DC native poet, essayist and author of the chapbook, Cracked Calabash (Central Square Press, 2015.) Her work has been published by Random House, Black Classic Press, Poets.org, The Independent film magazine, and L'Officiel, India, among others. She has over 15 years of experience facilitating high-level arts programming for organizations such as the Smithsonian Institute and National Geographic. Her poetry has been set to classical music and performed at Georgetown University, Haverford College, Columbia University and St. Matthew's Cathedral. Awards include: DC Mayor's Arts Award "Outstanding Emerging Artist", Larry Neal Writer's Award Finalist and International Women's Conference Co-Chair. She completed her MFA in 2012 and is currently based in Curacao where she is a writing professor and a personal chef.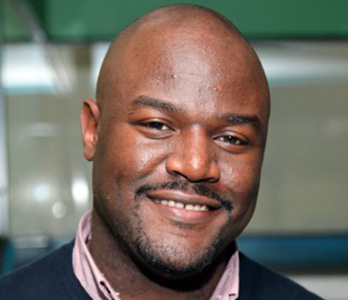 Enzo Silon Surin
Enzo Silon Surin is a Haitian-born poet, publisher, advocate and author of the chapbook Higher Ground (Finishing Line Press, 2006). He is a Pushcart nominee and the 2015 PEN New England Celebrated New Voice in Poetry. His poems have appeared in Jubilat, Soundings East, The BreakBeat Poets: New American Poetry in the Age of Hip-Hop, Naugatuck River Review, sx salon, Tidal Basin Review, and The Caribbean Writer, among others. His manuscript, When My Body Was A Clinched Fist, was selected as a semi-finalist for the 2015 Philip Levine Poetry Book Prize. Surin holds an MFA in Creative Writing from Lesley University and is Assistant Professor of English at Bunker Hill Community College. He is also founder and publisher at Central Square Press.